Journées de la SF2A 2018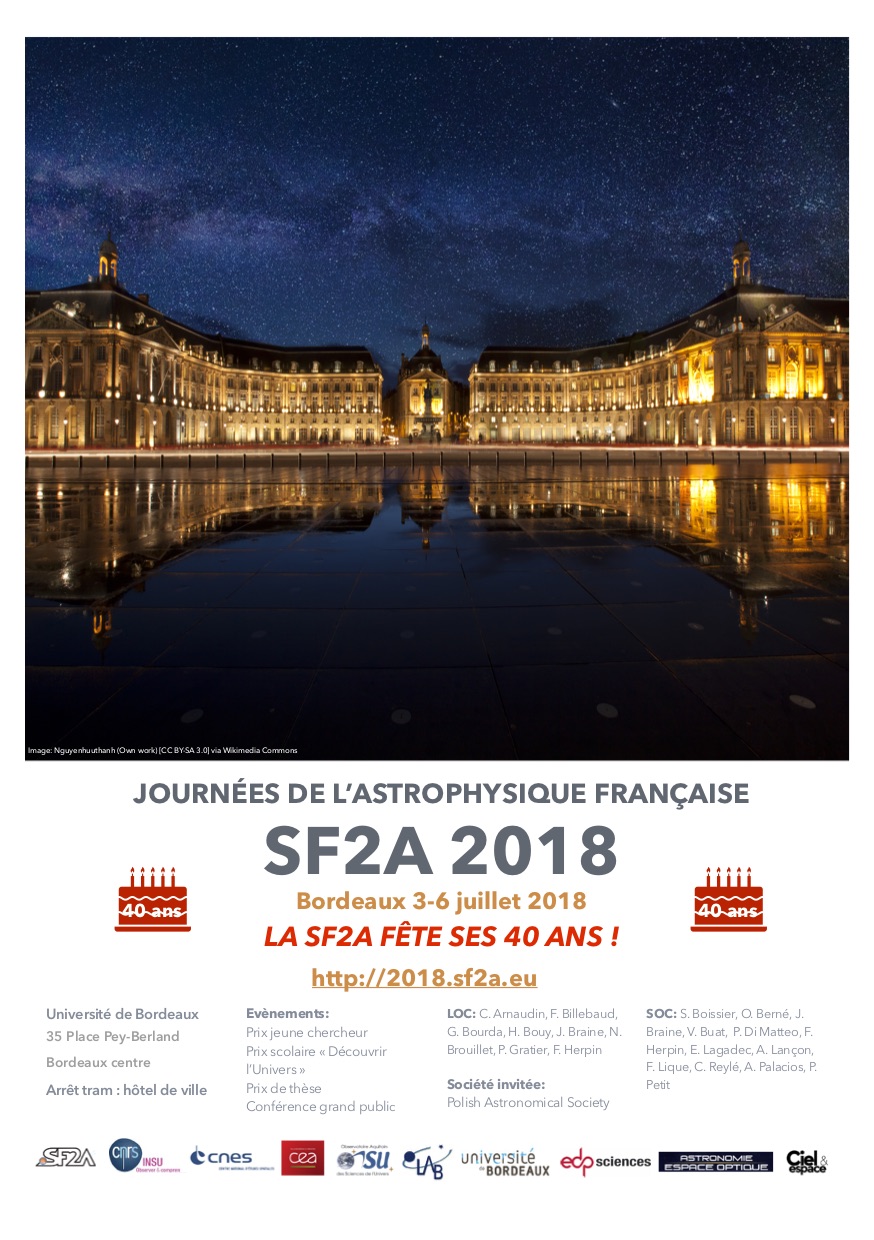 Welcome to the website of the Journées 2018 of the French Society of Astronomy & Astrophysics (SF2A).
The "SF2A week" will be held from July 3rd to 6th in Bordeaux.
Mornings will be dedicated to the plenary sessions (scientific reviews, foresight presentations, GA ...) while the afternoons will be dedicated to workshops organised by the national programs (PN) and specific actions (AS) of CNRS/INSU.
This year, we are glad to welcome the Polish Astronomical Society (PTA).
NEWS: